Skip to content
Skip to navigation menu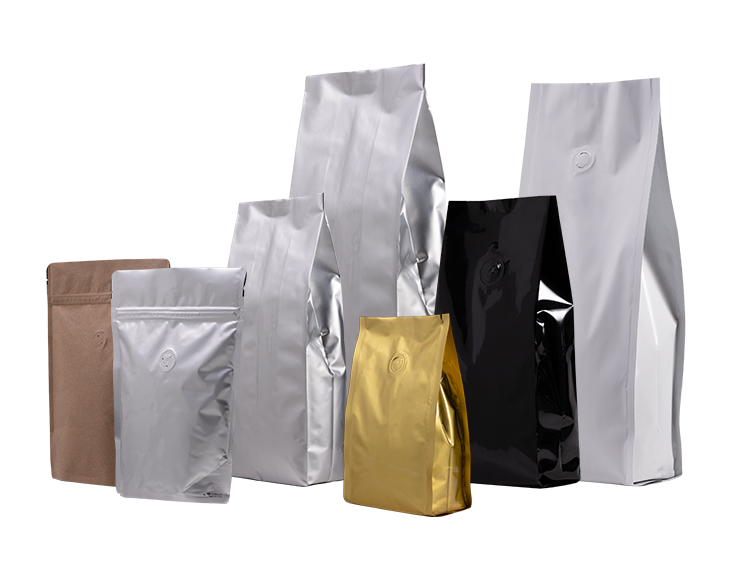 The unprinted bags with aluminum barrier are ideal for every type of product. Thanks to the high barrier to oxygen and heat, they are perfect to pack also the most sensitive products.
High quality unprinted packaging
Why ordering on Goglio Espress
For 170 years Goglio has been next to the customer every step of the whole production and packing process. Choosing us guarantees the result. Thanks to our E-Commerce, small companies requiring small batches can get certified and quality packaging.
Learn more about the Sales Conditions

Starting from 250 pieces of unprinted bags
The minimum order quantity will depend on the bag type.

Free samples
When you do not have an idea of the best format for your product, you can request samples which will be shipped in 24-48h.

High barrier materials
All our aluminum based unprinted bags, manufactured with multilayer high barrier laminates, protect from oxygen and humidity and grant an optimum shelf life of the product.

Shipment within 48-72h
For the purchase of neutral ready for shipment packaging, shipping time starts from the payment receipt.
Unprinted packaging ready for shipment
Unprinted bags for every need
We offer 4 types of heat-sealable aluminium based bags: choose the one that best fits your requirments and your products.
Applications sectors
Main sectors
For 170 years we have been satisfying the requirements of the most demanding customers on the market in terms of guarantee and reliability.
For which sectors should I use
the unprinted packaging?
All our unprinted aluminum based bags are suitable for every market sector, from food products (coffee, products in grains, in chunks, in powder or liquid), pet food or detegents, that can be packed under vaacuum, in protective atmosphere, in aseptic or with hot filling technology. The complete Goglio system is suitable for any sector and product.
Main markets
Unprinted ready for shipment packaging
Focus on unprinted bags
Find out the most frequently purchased unprinted bags.
3 reasons to proceed with the purchase
Wide range of products to choose from
The bags are available in various colors and formats, with or without degassing valve.
High level of customization
If you do not find a specific product among our range, we offer tailor-made solutions.
Short batches
An offer designed also for small companies which require high quality small batches.
A purchase experience that you will never forget!
For 170 years we have been satisfying the requirements of the most demanding customers on the market in terms of guarantee and reliability.
Goglio's high barrier laminates are designed to preserve the properties of the packed product highlighting the shelf appeal. The laminates, supplied in bags, are available in a wide range of shapes and formats.
The one-way degassing valve, applied to the laminate, allows the outflow of gases released by the packed products, preventing at the same time the oxygen from coming into contact with the product.
Buy now
SUBSCRIBE TO OUR NEWSLETTER
Exclusive access to promotions
Preview access to our sale campaings