Skip to content
Skip to navigation menu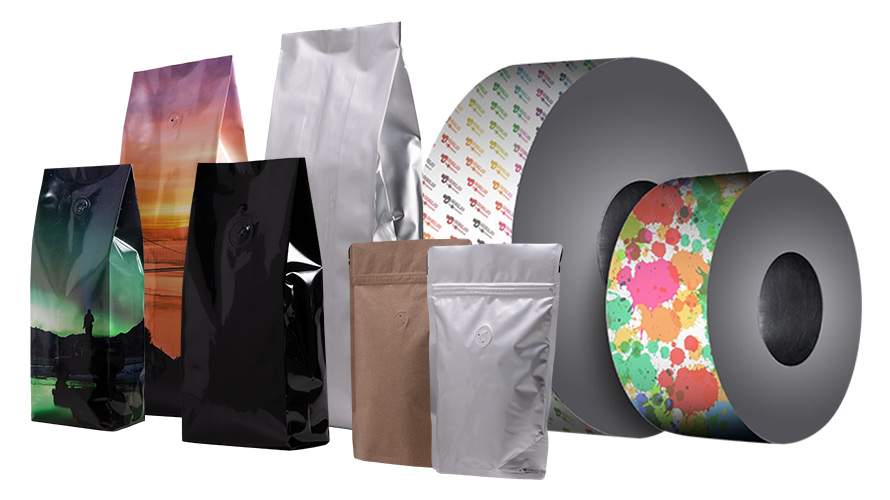 The bags manufactured with flexible packaging laminates, preserve organoleptic properties, such as taste and aroma, and protect products from oxygen, humidity, heat and UV rays. Our flexible packaging with aluminum, available in unprinted or customized printed versions, is ideal for food products, such as coffee, granular products, pet food and much more.
High barrier materials
Small quantities
Technical support
Unprinted ready for shipment bags
Unprinted flexible packaging with aluminum barrier
Our in-stock unprinted package offerings include four types of heat-sealable options with aluminum. Choose the one that best fits your needs to get to packing your product quickly.
Customized flexible packaging printed in High Definition
Customized bags for food and much more
Customize your flexible packaging with digital printing. Thanks to our digital printing technology, it is now possible to include different artwork within one production batch with the same bag format.
Maximum flexibility for your packaging
Digital printing technology can meet every packaging requirement, including the ability to use different graphics to change your package design within the same production batch, with no additional costs for printing plates or cylinders.
Discover More
Free packaging samples
Which type of packaging are you looking for?
Our bags can meet every packaging requirement. Request samples and run filling tests to identify the correct format and material for your needs.
SUBSCRIBE TO OUR NEWSLETTER
Exclusive access to promotions
Preview access to our sale campaings